← The Magic Flute with Opera Australia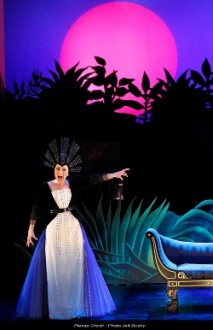 Victorian Opera, Australia presents one of opera's favourites – Wolfgang Amadeus Mozart's last opera, The Magic Flute from 16 – 30 March 2011. This enchanting and comedic masterpiece continues Victorian Opera's programming of Mozart repertoire following Cosi Fan Tutti (2006) and Don Giovanni (2009). With their past work being critically acclaimed this production reunites the creative team led by Richard Gill conducting and Jean-Pierre Mignon directing.
The Magic Flute is created in the form of a Singspiel – written to be enjoyed and understood by the everyday person. Victorian Opera presents The Magic Flute with music sung in German, and spoken dialogue in English. A fantastical story and whimsical libretto, Mozart's opera is regarded as one of the best in the repertoire.
This story of a chivalrous quest has an exciting ensemble cast including expatriate Suzanne Shakespeare singing the demanding role of the Queen of the Night.
Tags: Queen of the Night, The Magic Flute